About Ramble On! Dog Walking and Pet Services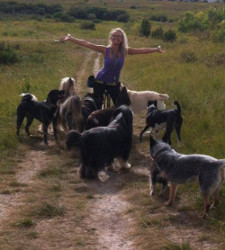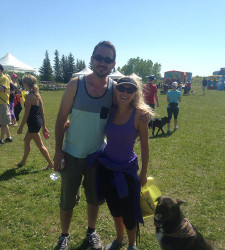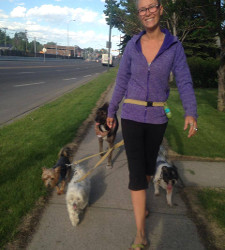 ram·ble
verb
1. walk for pleasure, typically without a definite route.
At Ramble On! we love nothing more than exploring and having fun outdoors.
Whether you are on vacation, working long hours, or are just busy with life and unable to provide the daily attention you would like to able to give your pet, we are here to help!
We provide a wide array of services, including:

Off-leash pack walks
leash walks
Doggy Daycare
Pet Sitting
Puppy⁄Senior Dog⁄Cat Visits
In-Home Pet⁄House-sitting
With our knowledge and love of dogs, we can assure you that your dog will be the happy, healthy pet he/she was meant to be. We will work with you to create a schedule individual to the needs of you and your special friend. Before we get started, we would like to meet with you and your pooch personally, to ensure it is a good match.
For our safety and the safety of all dogs in our care, we require that your dog meets the following criteria:

No history of aggressive behaviour towards humans or other dogs.
All vaccinations are up to date.
Has not been sick in the past 15 days.
Ramble On! is currently servicing the NW and SW inner area communities of Calgary. However, we would be happy to discuss my services for neighbourhoods beyond our regular service area.
✔ Reliable
✔ Experienced
✔ Insured
✔ Bonded
✔ Certified in Pet First Aid
Call Taylor at (403) 815-0392 for your FREE consultation or refer to the
contact form
to set up an appointment. We will be happy to meet with you and discuss your needs.